Changing Herbal Therapeutics Forever: The CIMED Case Study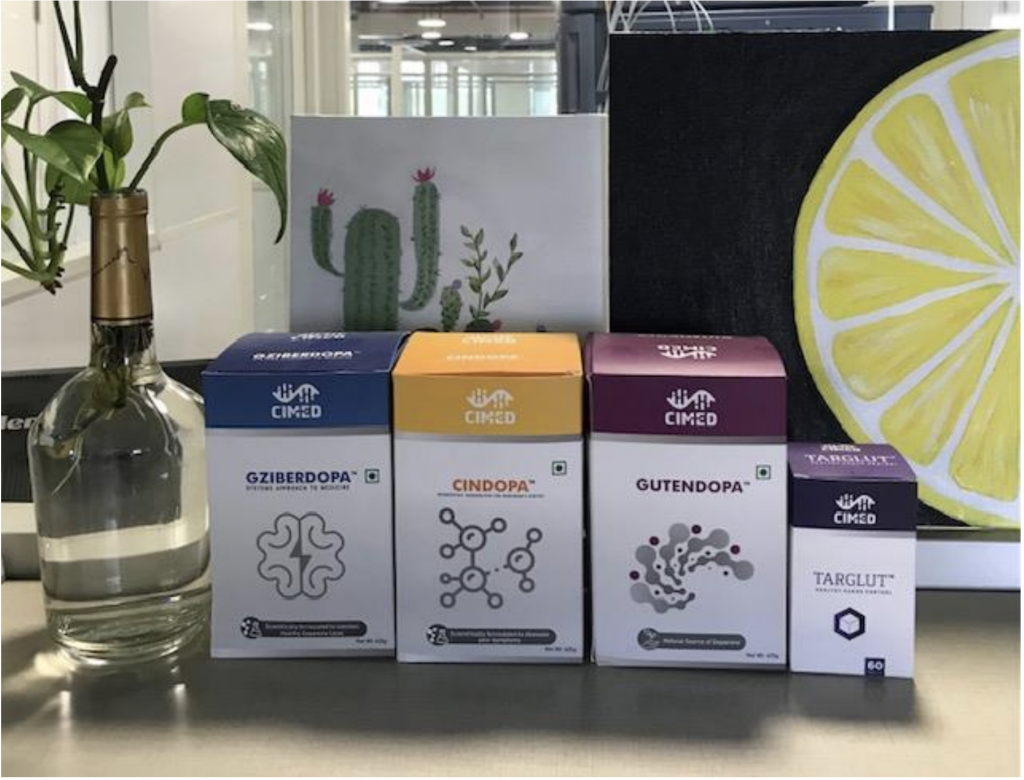 CIMED, short for Composite Interceptive Med Sciences Laboratories Private Limited, is an R&D startup pioneering in the area of composite interceptive medicine. Our focus is on naturally-derived Polymolecular drug formulations where CIMED has trailblazed a unique niche of therapeutics that targets diseases along its continuum.

The spokesperson, Dr. Chandrakala Pidathala, is Vice President-Drug Discovery at CIMED and highlights some invaluable insights that inspired the idea of CIMED to carve a niche of its own in the country.
During our initial R&D exercises on commercially available natural and herbal products, Dr. Chandrakala and her team noticed the industry's lack of treatment data validation. Unlike the
pharmaceutical industry, where every drug and composition is recorded and standardized to scale, the herbal industry lacks records and standards. Whether it was the scientific validation of the herbal drugs, their chemical analysis, or even therapeutic validation and safety – nothing was consistent, proven, documented, or accessible.
In an endeavor to eliminate all these shortcomings and provide scientifically validated herbal drugs, CIMED was created.
Approach, Process, and Solution
CIMED invested a lot of time in extensive background research on the limited scientific literature available. Each herbal drug generally consists of more than 4-5 herbs, each with its known effects. However, their chemical composition hadn't been isolated for the study that could shed light on their efficacy or batch-to-batch consistency in treating the disease. Hence, isolating the "Actives" for study and measuring effectiveness was the issue.

CIMED began by sourcing raw materials from various sources and performing in-depth chemical analyses of herbs to isolate their activities. They worked with different kinds of extracts of every herb – water-based, organic solvent, powders, and mixes. Formulating batches with varying strength progressively and testing them which helped CIMED establish validation for these actives. The drugs could then move on to clinical trials.
This process formed the foundation of validating the herbal drugs at CIMED.
The CIMED Value and Iterations
Ayurveda is vast; it lays out multiple herbs for treating the same ailment in different proportions and
mixes. To achieve the "most effective mix," CIMED followed the process of enhancing the actives
from various herbs, testing the ingredients for the highest efficacy from these actives, and
determining the best mix based on this scientific validation. In India, no other healthcare startup is
engaged in a thorough study of herbs.

CIMED's iterations weren't perfected overnight, though. The company faced challenges with scaling
up from an R&D lab to a manufacturing level, facing problems with:
• Testing to kilograms from grams
• Scaling up the lab conditions to a manufacturing facility
• Costing for larger procurements
• Dealing with herb availability

They are currently engaged in planning a scale-up.
Deployment, Impact, and Furtherance
The first Polymolecular formulation developed by CIMED is sold to Dr. Reddy Labs based out of Hyderabad, and currently, phase 3 clinical trials are underway. The entire process of development involved years of thorough validation, extensive stability studies, and analysis. The drug is for a certain liver condition for which currently no treatment exists in the allopathy sphere. A herbal solution with proven clinical outcomes is far safer and free from side effects.
How MedTech Incubation Helped
The MSMF-TBI incubation aided the vision to set up an R&D lab for this unique niche. CIMED
received access to the required infrastructure to set up a central instrumentation facility where R&D could seamlessly continue. In addition, the location inside a hospital facility helped to receive insights and solve queries hands-on with medical professionals.
The CIMED Future and Key Learnings
Currently working as a lab-scale R&D facility, CIMED envisions scaling up to larger capacities. As the ambit of study expands, so do its plans of branching out into the biological field, into the niche of cellular studies. CIMED is also actively contemplating including other countries in its area of operation (active talks are in place with Swiss medical institutions for the same).
Dr. Chandrakala highlighted the fact that working at CIMED has enlightened her about the workings of a startup and given her great exposure as an entrepreneur.